Frosted finished.
This version still uses the amazing temperature control chip available for use with nickel wire builds, but now with a bottom-fed atomizer option. The 2nd 18650 battery slot is replaced with an included bottle that feeds up through the bottom-fed 510 connection for use with any bottom-fed rebuildable drip atomizer. When used with a temperature-controlled nickel build, you will never have to worry about burnt cotton or a dry hit ever again. Just vape until the vapor stops, give the bottle a little squeeze, and you're back in action.
Data sheet
| | |
| --- | --- |
| Color | Black |
| Product Type | VW |
| Compatiable Battery | 18650 |
| Material | Aluminum + Delrin |
| Thread Type | 510 |
| Variable Voltage (VV) | No |
| Battery Type | Interchangeable |
| Telescoping Mod | No |
| Power Output | 1~40W |
| Display | 0.69" |
| Variable Wattage (VW) | Yes |
| Charge Style | AC/USB |
| Weight | 163g (5.75oz) |
| Depth | 59mm (2.32 inch) |
| Height | 92mm (3.62 inch) |
| Width | 22mm (0.87 inch) |
More info
Features:

Constructed from Solid Aluminum;
Variable Wattage Device;
Stainless Steel 510 Connector;
Micro USB Charger;
Powered by 1 x 18650 battery (not included);
Top Mounted LCD Display;
Compatible with 22mm atomizer;
6ml juice bottle;
The Squonk is designed for use with bottom fed rebuildable atomizers only.

Specification:

Output wattage: 1.0 Watts to 40 Watts;
Output voltage: 1.0V to 9.0V;
Output current: 16 Amps;
Atomizer resistance (Temp regulating mode): 0.1 ohm to 1.0 ohm (typical: 0.4 ohm)
Atomizer resistance (Normal mode): 0.16 ohm to 2 ohm (typical: 0.7 ohm);
Battery input voltage: 3.1 Volts to 4.3 Volts (typical: 3.7 Volts);
Battery input current: 0.5 Amps to 16 Amps (typical: 8 Amps);
Screen-off current: 0.1mA;
Screen-on current: 30mA;
Quiescent current: >1uA;
Temperature limitation: 200'F~600'F (typical: 450'F)
Note:
There are some cons for Yiloong VF Squonk which may make you feel uncomfortable when using. Basically there are two main issues:
1) The juice bottle is hard to install onto the juice tube. You can see from the below pictures.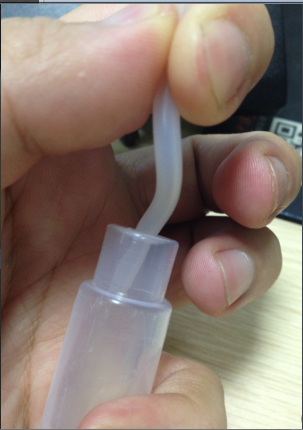 2) The juice tube is connected to the center pin. Frequently unloading the juice bottle will endanger the juice tube and hence the center pin, possibly making the product dead.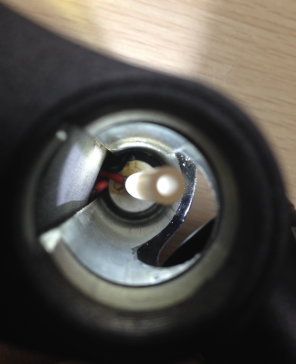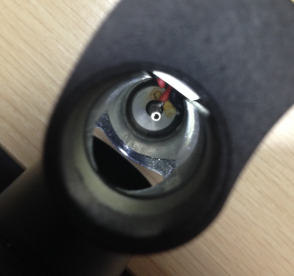 3FVape is a professional electronic cigarette retail and wholesale shop. We provide new and cool e-cig products at affordable price. All products will be shipped from China now. If you find a product to be authentic, then it is not a clone. For any question about product title Yiloong VF Squonk Style Temperature Control Bottom Feeder VW Variable Wattage APV Mod - Black, Aluminum, 1~40W, 1 x 18650, please contact us. We also encourage you to leave review of e-cig products on 3FVape.